PE Transparent Shrink Film Bags
Get the latest price? We'll respond as soon as possible(within 12 hours)
1,Toughness,flexibility and high,and good sealing
2, Anti-shock, anti-pierced strong , unbreakable
3, Strong set of packaging
Product Name(Model)
PVC Shrink Film
PE Shrink Film
PET Shrink Film
POF Shrink Film

Parameters

(physical properties)

width

30mm-1200mm

30mm-1200mm

30mm-1200mm




thickness

12um-100um

12um-100um

12um-100um

12um-30um

Shrinkage

horizontal:5%-60%

horizontal:1%-50%

horizontal:1%-50%

60%

Vertical:1%-40%

Vertical:1%-5%

Vertical:1%-5%

shrink temperature

90‌‌°C-150°C

90‌‌°C-150°C

90‌‌°C-150°C




transmittance ratio

》95°C

》95°C

》95°C




density

1.40g/cm

1.40g/cm

1.40g/cm

0.92g/cm

Tensile Strength (NPA)

horizontal:》42

horizontal:》42

horizontal:》42




Vertical:》50

Vertical:》50

Vertical:》50




Elongation at break (%)

horizontal:》70

horizontal:》70

horizontal:》70




Vertical:》50

Vertical:》50

Vertical:》50




Tear Strength (KNM)

horizontal:》60

horizontal:》60

horizontal:》60




Vertical:》45

Vertical:》45

Vertical:》45




Elasticity Index (Standard)

60

Tension at break (L/T):

11or13

Haze (% standard: 1003A)

2

Gloss (Standard: D2457)

120

Friction coefficient (standard: D1894/B-63)

0.35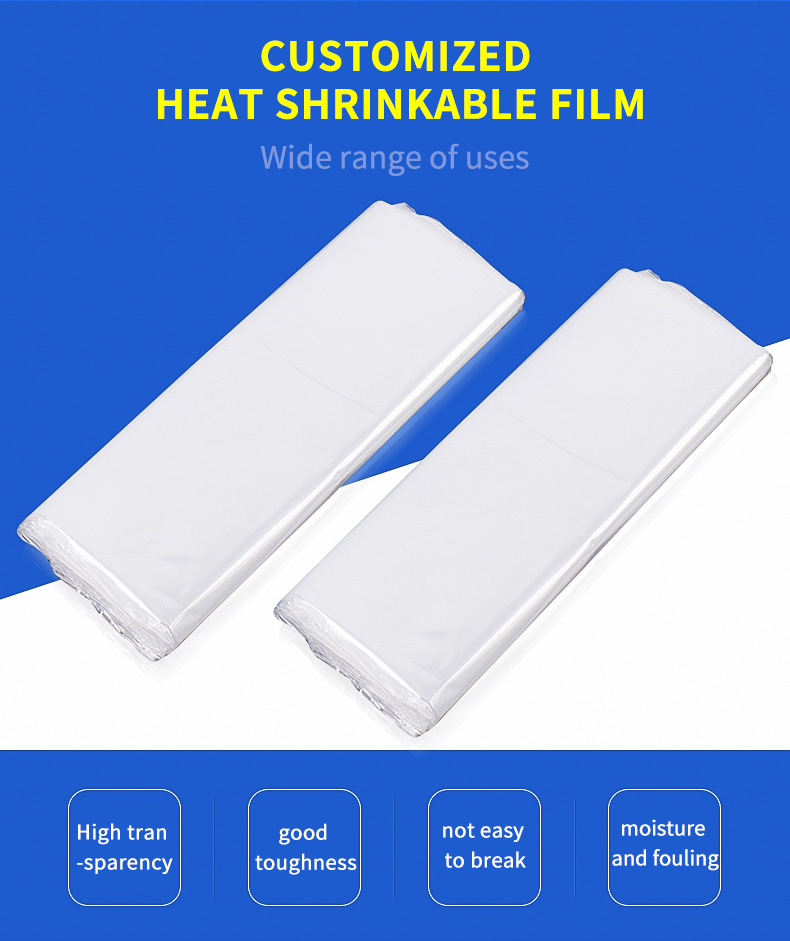 Parameters
[ Name ]: Heatshrinkable film / bag
[ Specification ]: Customize any specification
[ Thickness ] : Regular 0.02 / 0.025 / 0.03
[ Material ]: POF / PVC / PE / PET
[ Scope of use] : Mainly used for packaging regular and irregular products , plastic productsstationery . books , crafts , and wooden craftsdaily necessities , edible cosmetics , etc .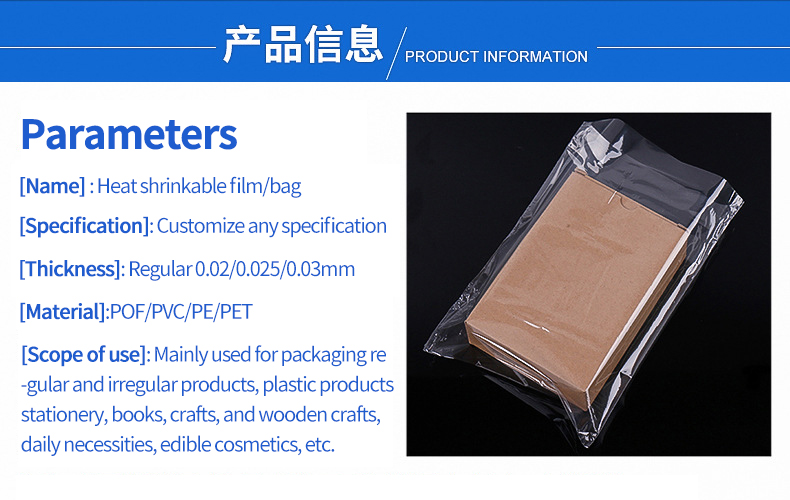 Product advantages
1. Smooth and flat
Precision instrument straightline cutting
2. Preferred materials
Environmentally friendly materials are selected for convenience and durability
3. Easy to modify strongand transparent
Good transparency can d rectly seethe packaged goods to meet the needsof different strengths and packagingproperties .
4. Strong performance Strong stability
Strong heat resistance , toughness ,ductility , and high shrinkage The product itself is not stiff , not brittleand rot easy to break , ensuring long- term storage stability of the packaged items.
5. Wide application
It is used for electrical appliances ,hardware , daily necessities , stationery ,food , beverages , cosmetics , etc . The outer packaging suitable for various products has the effect of beautiful and dust-proof protection , which can keep the products clean and bright .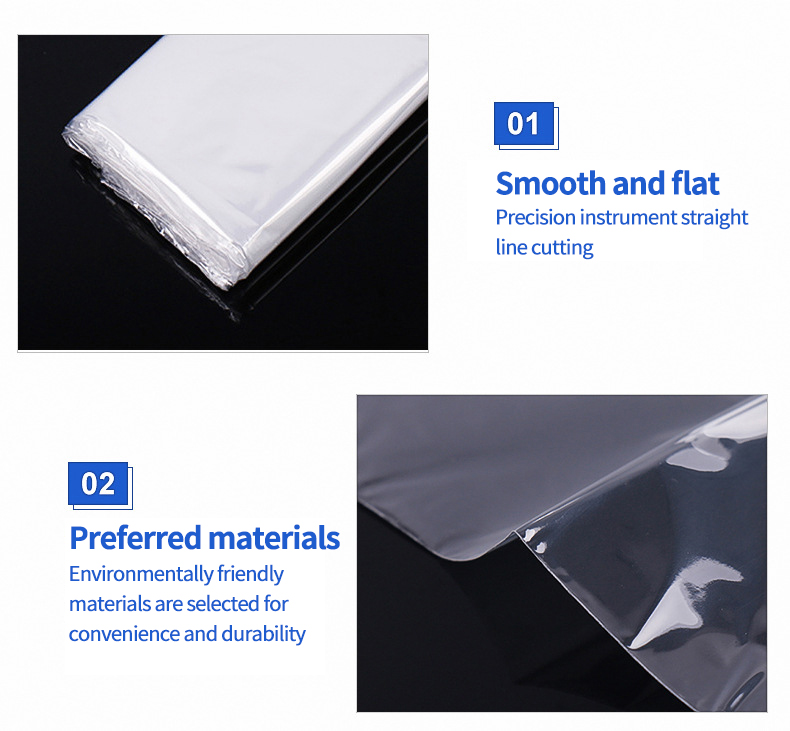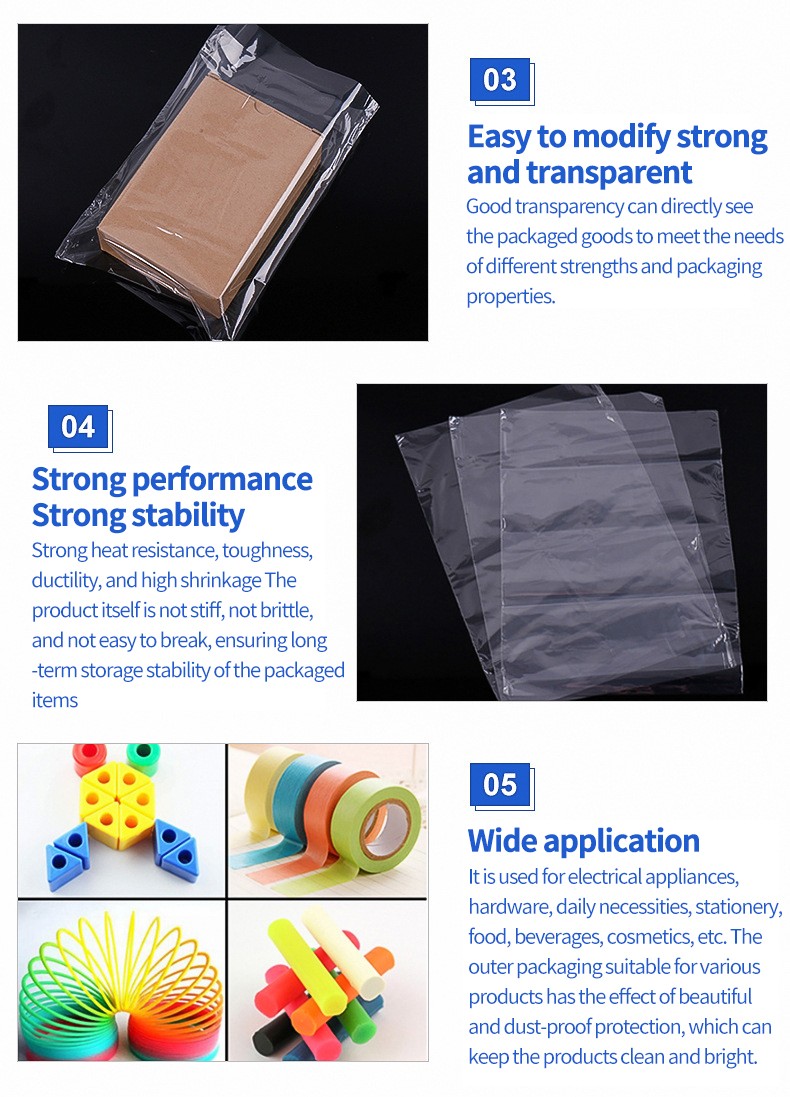 Foshan Weibang Packaging Materials Co , Ltd
Main products PVC heat shrinkable bag , POF heat shrinkable bag , PE sealed bag , PE flat bag , pet label film , etc
Customized size / Pattern custom
Two-dimensional code , text pattern LOGO , telephone ,address and other monochrome and color patterns cabe printed on the bag . For details , please contact online Customer service
CUSTOMIZED Undertake customized production
Customized size / Customized bag / Material selection /Come to sampleto picture / Printing logo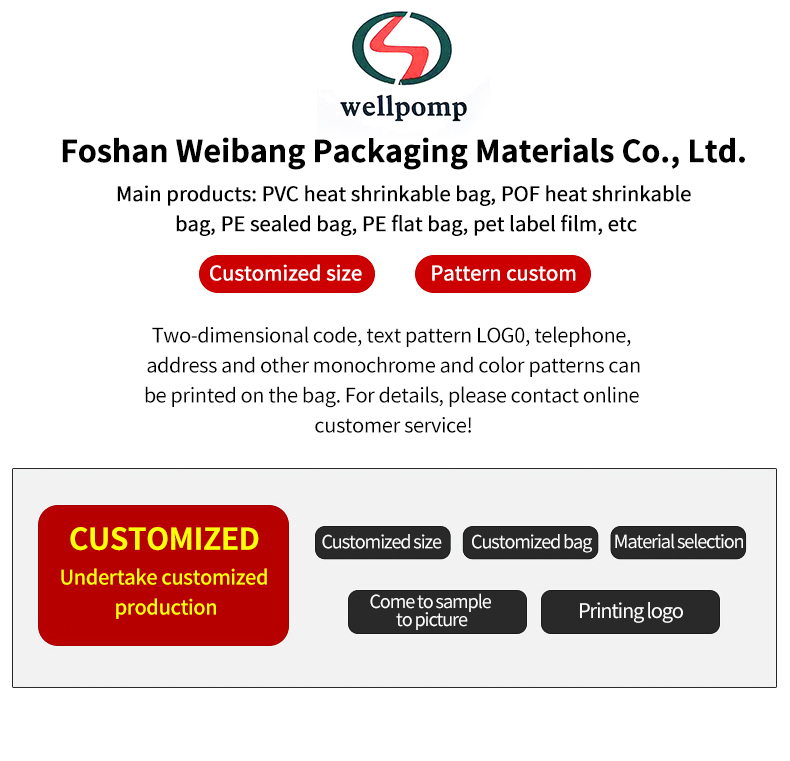 Why Choose POF Heat Shrink Film ?
1. High transparencymproves the product packaging grade and the appearance is more vividand beautif
2. High shrinkage rateFree adjustment according to user needs and strong operability
3. Wide range of usesSuitable for a variety of product packaging requirements , strengtheningthe visual packaging effect of products
4. Good waterproof effectgood anti-loose , rain-proof and dust-proof effect5 . The drawing depth is highthe elongation is large , and the operability can be adjusted freely accordingto the user's needs